Baby formula is NOT something you want to be out of stock — ever. While some purchases can be put off while you wait for supply chain issues and inflation to subside, baby formula is not one of those things.
With the nationwide baby formula shortage leading to empty shelves, our editors scoped out availability at major retailers so you can get your formula fast.
Skip to:
Why Is There a Baby Formula Shortage?
The FDA recalled certain powdered baby formulas back in February that were being produced by Abbott Nutrition at a Michigan factory. This recall was due to possible contamination by Cronobacter bacteria (which can cause foodborne illness). The recalled formulas include Similac, Alimentum, EleCare and Similac PM 60/40.
So, stores have removed those products, which has put higher demand on other products. The replacement products are now struggling with that demand, due to ongoing pandemic-related supply chain issues.
Can't find your preferred baby formula in stock? What to Expect has some great tips on how to navigate this stressful situation and find a safe option that fits your baby's nutritional needs.
Where to Find Baby Formula in Stock Now
We checked out major retailers' availability online and in stores, so you'll know where to go for major brands. Note that we are not recommending certain brands over others. For tips on switching brands (if you have to), check out What to Expect's advice for swapping baby formulas.
Walmart Baby Formula in Stock
We found lots of shortages on store shelves, but Walmart does have some options available for shipping.
Enfamil – Out of stock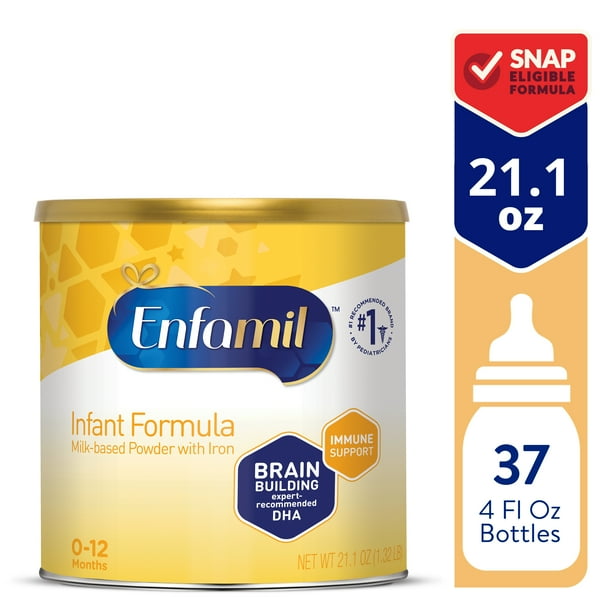 As of May 13, most of the Enfamil formula sizes were out of stock for both shipping and in-store purchase.
Similac Advance – Available for one-day shipping and in some stores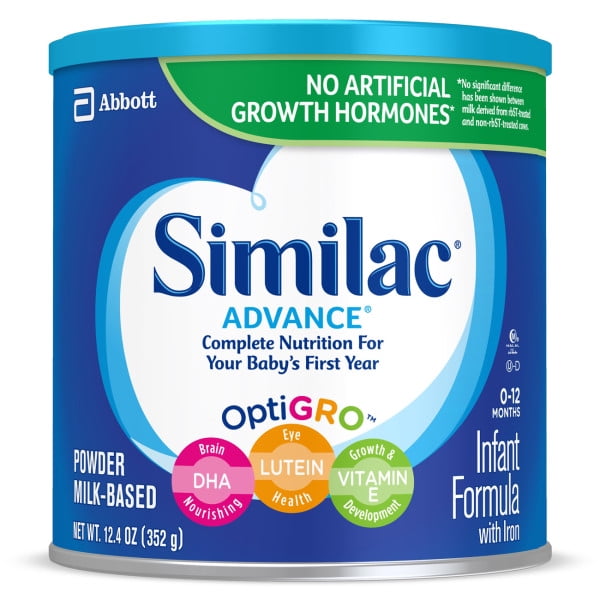 This brand is available for soon-as-one-day shipping (make sure you're logged in or have entered your ZIP code). Plus, it's on shelves at about half the stores we spot checked. Enter your ZIP code to see availability near you.
Price: $17.46
Gerber Good Start Gentle Complete Nutrition – Available for 1- to 3-day shipping and in some stores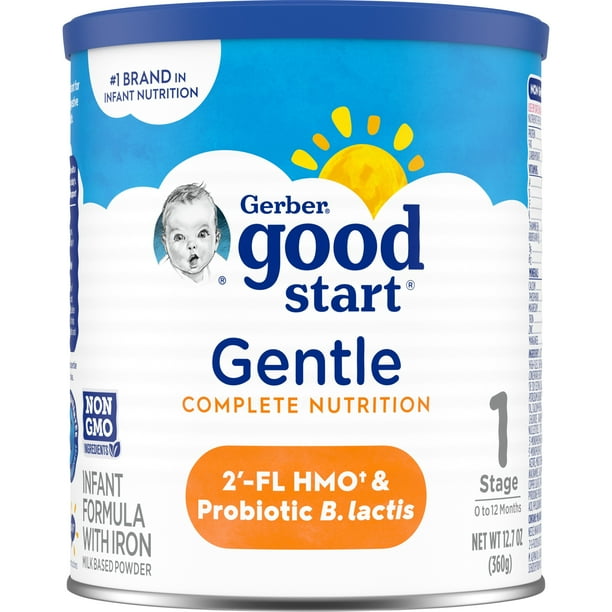 We found one-day shipping on this brand. In-store availability is rare, though — we found it at only one store near us.
Price: $18.78
---
Amazon Baby Formula in Stock
It's tough for baby formula right now on Amazon — brands are "currently unavailable" across the board at Amazon. But a few other brands have stock, especially if you're able to order in bulk. Shipping times are scheduled to change, and even Amazon Prime's famous fast shipping isn't a guarantee when it comes to products that are low in stock (remember the multiweek shipping times on COVID tests earlier this year?).
Gerber Good Start Baby Formula Powder GentlePro – Out of stock
This one flashed out of stock on May 13 in all sizes (single and bulk packages). However, you can place your order now, and you'll get a notification by email as soon as it's back in stock.
Similac 360 Total Care Infant Formula (24 pack)
You can currently order this as a single delivery or set up subscribe-and-save to get regular deliveries — and get a discount. Note that this is the 24-bottle size. We're seeing about a three-day delivery time for Prime shipping; your mileage may vary without Prime.
Price: $77.16
Nestle Nan Pro Infant Formula Powder (28.2 ounces)
This one's available for a one-time delivery or via subscribe-and-save for 25% off. Shipping is taking a bit long, however. We're seeing estimated delivery dates of May 28.
Price: $17.98
---
Target Baby Formula in Stock
Finding in-store availability (and even shipping availability) is challenging, unless you are looking for certain specialty formulas. Enfamil baby formula, for example, is unavailable across the board. However, we did find some options. Some are even available for in-store pickup (ready within two hours).
For a bird's-eye view of what's available by you, go here and make sure your ZIP code is entered (or you're logged in to your Target account).
Similac Alimentum Non-GMO Hypoallergenic Infant Formula – Available for shipping and in stores
We found this formula to be widely available, for shipping and on local store shelves. Shipping times are about five days out, currently.
Price: $11.99
Earth's Best Organic Powder Infant Formula (32 oz)
This one's not available for shipping or in-store pickup, but we did find it in stock at several local stores. Expect stock to be low. And be sure you've entered your ZIP code on Target.com (or while searching in the app) to get the most accurate availability.
Price: $42.99
In addition to the retailers above, be sure to check out your local grocery stores.
The post Where to Find Baby Formula in Stock (And Get It Fast) appeared first on The Real Deal by RetailMeNot.